SWIM COURSE
1.2 MILES


For 2023 we will be switching to a 2 lap anticlockwise swim with an aussie style exit onto the pontoon at the halfway point. As the lake is part of the private estate you will not be able to access this until race day.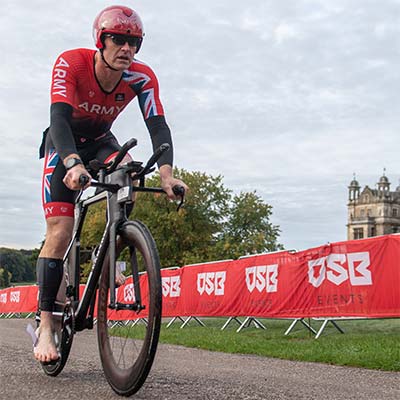 BIKE COURSE
56 MILES


The single loop bike course will take athletes on a beautiful journey through the north Nottinghamshire countryside, including Walesby Forest and Clumber Park. There is c. 2,000 ft of climbing, with the highest point on the course coming at 51 miles. It's fair to describe the course as 'rolling', with some climbs and plenty of long, fast sections.
RUN COURSE
13.1 MILES


The run course is a 3 lap route around roads and farm tracks, which undulate to give you some stunning views around the estate and of Thoresby Hall, within the private grounds of Thoresby Estate. As the route is predominately on private grounds of Thoresby Park Estate this is not accessible to do course recce's before the event.
As the Run Route uses private roads on the estate this will be available in the week before the event.