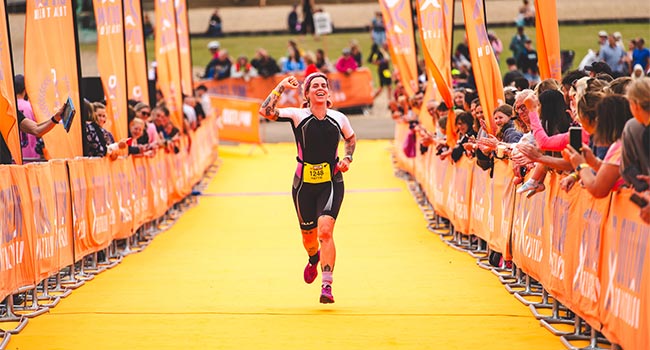 JOIN TEAM OUTLAW 2024
We are recruiting athletes to join Team Outlaw 2024! There are spaces available for aspiring professionals, content creators and inspirational athletes. If you love our events and think you fit into one (or more) of those categories, we welcome your application to join the Team!
This year, we supported Chloe Sparrow and Matthew Collins gain their professional licenses. Chloe achieved her goal by winning Outlaw Half Holkham and Matthew gained his license by winning Outlaw X, with a performance that also won him a £1500 course record bonus.
We also supported athletes from all levels from beginner to multiple world champions. They helped us with Future Outlaw events, used their platforms to promote Outlaw and influenced us to change things for the better.
If you think you've got something to offer the team, please apply by 12 November: https://eu.surveymonkey.com/r/B9873ZX


Aspiring Professional Athlete
Up-and-coming athletes looking for support to gain a professional license. We understand that triathlon can be expensive and would like to be part of your journey. We'll support a small group of athletes with entry costs, exposure to our partner brands and provide you with professional imagery and video content to help you build your profile.


Content Creators
Do you have an audience, and can you help encourage more people to try triathlon and take part in the Outlaw Triathlon Series? We can offer free or discounted entries and products as well as the provision of professional content and 'backstage access.'


Local Hero
Might other people look up to you and be inspired by your story? If there's something special about you, let us know! By working together, the goal is to encourage others to try triathlon.