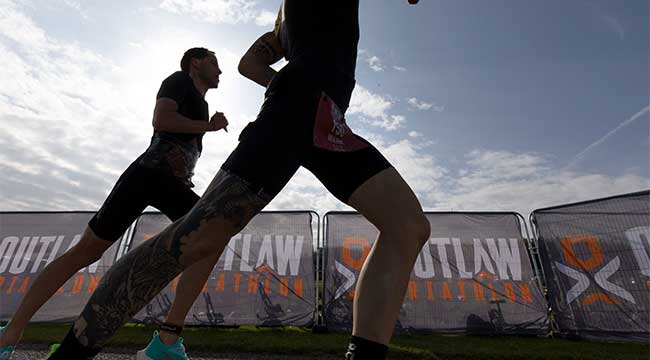 Be Part of Team Outlaw!
Do you fancy being part of Team Outlaw in 2023? Our aim is to support a range of athletes from aspiring professionals to online content creators and inspirational local heroes. If you love our events and want to be an integral part of their success in 2023, read on.

Aspiring Professional Athlete
Are you an up-and-coming athlete who is looking to punch your pro ticket in the next couple of seasons? We understand that triathlon can be expensive for a young athlete and would like to be part of your journey. We'll support a small group of athletes with entry costs and possibly some support from our event partners as well as providing you with professional imagery and video content.

Content Creators
Do you have an online following that could help us spread the word about the Outlaw Triathlon Series? You could be a coach, an athlete, or a fan, but people listen when you have something to say. We can offer free and or discounted entries, maybe more…

Local Hero
Do you have something that makes you unique and interesting to a broad audience? We can help tell your story using our platforms and look at other ways of helping you achieve your goals. Maybe by working together, we can help inspire others to take up triathlon.

What can you do for us?
We want to work with positive people that help reinforce that Outlaw events have world-class organisation and offer things that others perhaps don't. We hope you can help us encourage more people to take up the sport of triathlon.

Application process
Please apply via the online link – https://eu.surveymonkey.com/r/CGFHGFV – no later than 5 December 2022 and we'll be in touch before Christmas! We unfortunately won't be able to support everyone that applies, but we are pleased to launch this new programme and look forward to hearing from you!