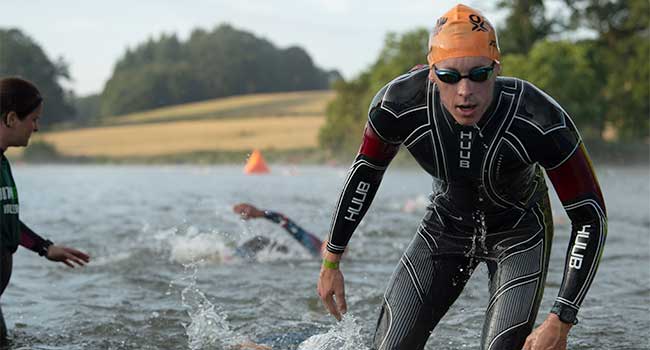 HUUB partners with Outlaw Triathlon
HUUB has partnered with the Outlaw Triathlon Series for 2023 and beyond. The partnership will see HUUB become the Official Swim Partner at all Outlaw events.
HUUB will add value to the full season of events as well as headlining the open water swim events at July's Outlaw Nottingham weekend. The HUUB Swim events will provide a challenge to swimmers of all levels looking to take on 2.5km or 5km open water swims in the Regatta Lake at the National Water Sports Centre.
HUUB CEO, Dean Jackson, commented, "We're thrilled to finally be working with Outlaw. We are proudly based in Derby, and Nottingham is our neighbour city, so it is an event we have always felt close to. Not only because of the geographical tie, but because of Outlaw's reputation as one of the best and most inclusive organisers in Britain."
Outlaw Founder and Director, Iain Hamilton, added: "It's more than just the convenience of having an event partner on our doorstep, HUUB consistently innovate and do things differently. I'm excited and think this will be of real benefit to our events and our competitors."