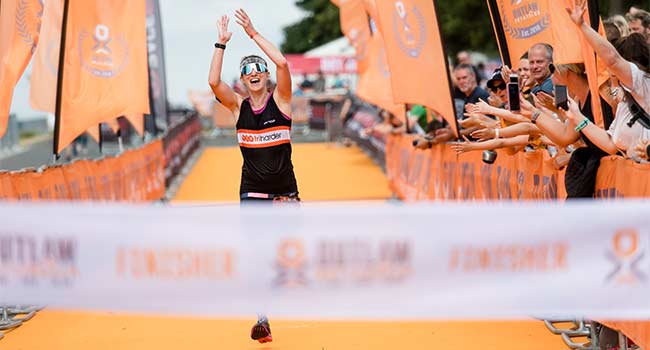 Outlaw 2023 Entries Open 16 August at 10am
Entries for the first four Outlaw Triathlon Series events of 2023 are about to open! By entering during the early bird period, you can access 2022 pricing and multi buy discounts:
• 2022 prices: Enter at £215 for the Half events and £315 for the Full, these prices will increase soon!
• Money off if you enter multiple events: Enter and you will earn a discount off your next event. Enter more events and you'll earn more discounts! Events to be entered at the same time, discounts can't be saved for future use.
• Preferential terms: Enter within the first 90 days (by 14 November) to ensure you can defer your entry to 2024 or swap to another Outlaw event free of charge during 2023 should you need to – terms and conditions apply.


Let's Do This!
Our new entry partner, Let's Do This, are making the following benefits available to Outlaw participants:
• Injury and illness protection: Your entry is protected in the event of illness or injury (a doctor's note is required) up to four days before your event.
• Payment plans: Spread your payments via Klarna.
• Refer a friend: If you are new to LDT and Outlaw, once you have entered, you can refer a friend and earn credit.


Charity Places
Our Official Charity Partner 'Tri For Life' and their partners will have entry places. It's not possible to enter yet, but you can register your interest by contacting them: https://www.outlawtriathlon.com/charities/


2023 Event Dates
20/21 May 2023: Outlaw Half Nottingham Weekend
24/25 June 2023: Outlaw Half Woburn Weekend
8/9 July 2023: Outlaw Half Holkham Weekend
29/30 July 2023: Outlaw Nottingham Weekend
9/10 September 2023: Outlaw Half Bowood Weekend
23/24 September 2023: Outlaw X Weekend